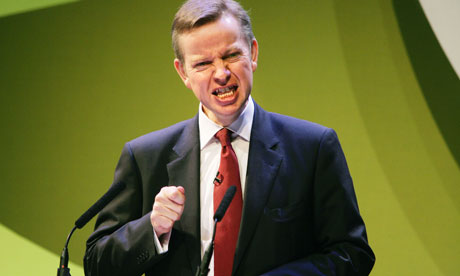 The Easter school holidays are a landmark – and I am not thinking about the build-up to the royal wedding. At their annual conferences, the teacher unions will get their first chance since the general election to voice collective opposition to the coalition government's policies.
But while they are busy condemning the spread of academies and free schools, headteachers and governors will be using the holiday period to ponder whether to join the growing rush towards academy status.
By the time schools return from the holidays, the first anniversary of the coalition government will be virtually upon us. And, make no mistake, for all the talk about boosting school autonomy and ending central interference, it is becoming clear that this government is driving extensive change in the school system.
Twenty years ago, on becoming education secretary Kenneth Clarke complained that "half the levers are missing". He felt unable to affect what happened in thousands of individual schools. Today the levers are all there, and Michael Gove is pulling them like an enthusiastic railway controller.
In particular, he is using the two most powerful levers: finance and accountability targets. Let's begin with finance. The biggest change to the school system right now is the conversion to academy status.
Last month, a poll conducted by the Association of School and College Leaders showed that almost half of secondary schools had either converted or were actively considering doing so. A further 34% of school leaders were undecided, and only 19% remained defiantly against the change.
And what was driving all these schools to consider becoming academies? Of those considering change, 72% said they believed it would help them financially. Only 24% were motivated by dissatisfaction with their local authority.
Headteachers I speak to are quite clear that academy status offers a financial cushion to soften the hard landing that is coming with the April budgets.
Soon, a tipping point will be reached and even the most reluctant will feel unable to resist the tide. Once several large secondary schools have converted, taking their share of central budgets, a local authority will be unable to support those schools that remain.
This is the fear of many primary heads. They do not want to convert, but see an inevitability to it. Anticipating this, some councils even suggested that their schools should convert en masse.
I predict that by the next general election most schools will have become academies. This will be the coalition government's big legacy, far more significant than the relative sideshow of free schools.